Q3 2016: Capacity and production statistics
Download PDF

by Dr Iain Staffell – Imperial College London
The last twelve months saw 3.2 GW of new wind and solar farms come online and a quarter of the country's coal capacity go offline.
Ironbridge, Ferrybridge and Rugeley closed, as did Longannet – the last coal plant in Scotland.
Nuclear capacity also fell slightly as Wylfa retired. Output from gas and nuclear was up on this quarter last year, with nuclear plants recording their highest availability for seven years. Coal output plummeted as a result.

The average capacity factor of wind was around a third lower than its long-term average, and for solar it was around a third above its average. This is typical for the time of year as summer has the lowest wind speeds and highest sunshine hours.

Installed capacity and electricity produced by each technology: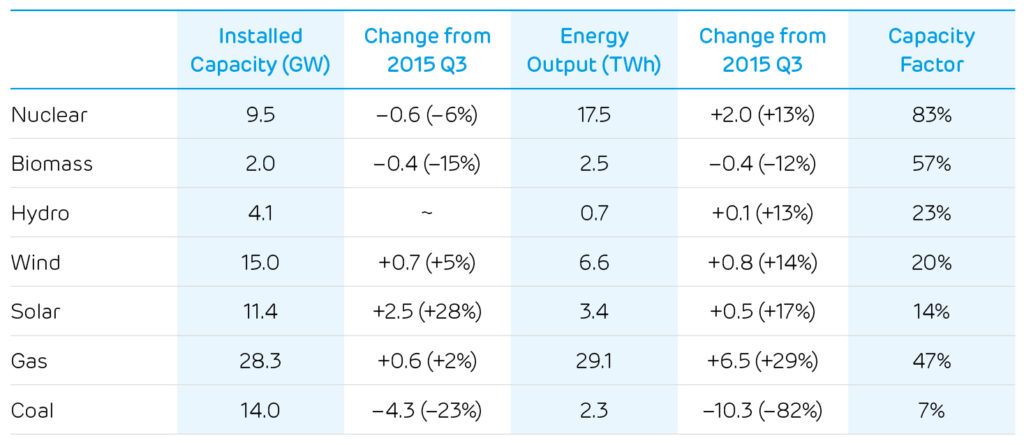 Authors: Dr Iain Staffell, Professor Richard Green, Dr Rob Gross and Professor Tim Green